About Billing
IMPORTANT!
Please be aware that your​ billing statement will show the description of services rendered, including an ICD-10 diagnosis code.
This statement is different from your bursar student billing account, which only shows a generic description of your charges.
An outstanding balance will show on your statement until an automated billing is submitted to the bursar.
---
Instructions for first time user:
After sign on, click "Account Summary" at the left side bar.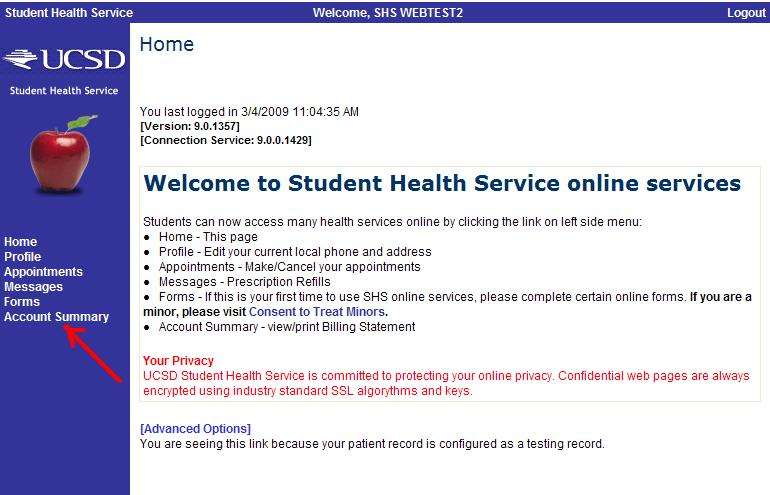 To view/print a statement, click on View/Print on the desired statement.