About Us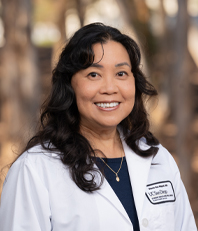 Welcome to UCSD!
Student Health Services (SHS) invites you to utilize our healthcare services for a variety of your medical needs. Our facility is located in the center of campus, just west of Library Walk and the Price Center Bookstore. All students paying registration fees have access to SHS. Our staff of physicians, nurse practitioners, registered nurses, optometrists, health educators, and other health care professionals is committed to helping students maintain healthy lifestyles. Most outpatient primary care medical services at SHS are provided to you at no cost while you are a registered student. Remember us when you need medical care, and best wishes for a healthy academic year.
-- Stacie J. San Miguel, M.D.,  Director of Medical Services​
What We Do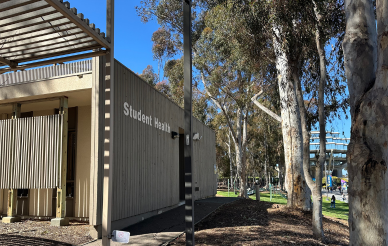 Student Health Services provides quality primary medical care, including urgent care and support services such as laboratory, pharmacy, optometry, and x-ray. We have board certified primary care physicians and nurse practitioners. Some of our providers also have additional training and expertise in Gynecology, Sports Medicine, Urgent Care, and Mental/Behavioral Health.
Our health promotion and disease prevention programs encourage all students to develop positive health behaviors now and for the future.
We are proud to be accredited by the AAAHC (Accreditation Association for Ambulatory Health Care, Inc.) since 1995. Our physicians, nurse practitioners, registered nurses, medical assistants, health educators, and other medical professionals are committed to helping students maintain healthy lifestyles. 
Read about how your medical information may be used and disclosed and how you can get access to this information at the HIPAA Guidelines link.
Our Mission Statement
The UC San Diego Student Health Services' mission is to facilitate each student's personal wellness and academic success through compassionate, inclusive, preventive, and evidence-based care.
Goals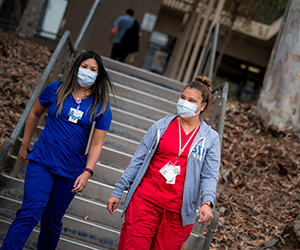 Provide accessible and timely primary care that is personalized, confidential, cost effective and meets the high standards of the Accreditation Association of Ambulatory Health Care.
Educate our students, emphasizing health promotion, healthy life styles, and lifelong disease prevention.
Assist the campus community in providing a supportive environment for students to pursue personal wellness.