Travel Clinic
Services Offered at Student Health
Complete travel packages including:
International travel consultations with trained medical providers, personalized for you.
Travel immunization review - determination of current required and recommended immunizations base on your itinerary and trip activities.
Travel vaccine certifications (required for entry by some countries)
Prescriptions needed for prophylaxis including malaria, altitude medication, typhoid, and others.
Physical exam and clearance with form completion for specific travel programs.
Advice on prevention illnesses, safety concern about food, drink and recreation.
Country specific computerized report on geography and climate, disease risks, travel advisories for political and social concerns.
US Embassy locations, telephone and fax numbers
Making an Appointment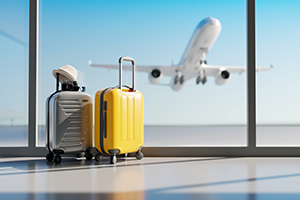 You can schedule your appointment by calling your group or the central scheduling line. Since many immunizations must be given a number of weeks prior to travel, we recommend scheduling your travel clinic visit at least 6-8 weeks before your departure. Call several weeks ahead to ensure appointment availability. 
After you have scheduled your appointment, complete the Travel Visit questionnaire form and Health History form (if not previously done) through MyStudentChart. Make sure to upload or bring a copy of your vaccine/immunization records with you to your travel appointment. 
See Cost of Services, including visits and immunization fees.
New Video!
View this video "Way to Go: Many Healthy Returns" by the CDC, detailing health and safety precautions for students studying abroad:
Travel Links
Find a list of Local Community Travel Clinics outside of Student Health.