SHS Urgent Care and First Aid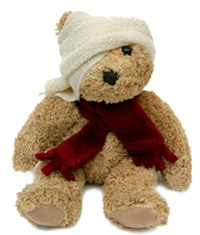 ​Hint: Urgent Care is least busy between 8:00 a.m. - 10:00 a.m. Students who arrive during that time tend to be in the clinic for less than an hour, whereas students who arrive during the busiest time (afternoon) could have a 1-2 hour wait. There is a fee for Urgent Care, so check the Cost of Services page.
Urgent Care/First Aid
Students may be seen on a walk-in basis for illness or inury that requires more immediate attention. Examples include chest pain or shortness of breath, possible broken bones, acute sprains, severe headache or other severe pain, nausea, vomiting, high fever, and cuts (including those that may need stitches). Refer to the Cost of Services page for applicable fees.
After Hours Nurse Advice Line
We have an After Hours Nurse Advice Line available. Any time Student Health Services is closed, you can call our main telephone number 858-534-3300 and select the option "after hours advice" to speak with a registered nurse who will assist you in obtaining the appropriate care. Read more about Emergency Care.