Parents & Families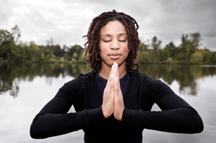 Student Health is part of the Well-being Cluster which is comprised of Student Health Services (SHS),​ Health Promotion Services,​ and Counseling and Psychological Services (CAPS).
This Well-being Cluster supports students in achieving a more balanced and healthy lifestyle by using a collaborative and holistic approach. 
The Zone in the Price Center is a​ well-being lounge. At the Zone, students have the opportunity to attend wellness programs. All Zone programs are free and designed to introduce resources and build skills for students to flourish.​
Care of Minor Students - Required Forms
Consent for Medical Treatment of Minors (PDF) - for any student under 18 years of age seeking health care. Have a parent/guardian sign it, and fax it to our Medical Records Department at (858) 534-7545.
If you need assistance, call Medical Records at (858) 534-2139​.​
All registered students, regardless of insurance, are eligible for SHS care. Please encourage your student to use SHS - we provide a relaxed, friendly environment so that all students feel comfortable coming to us for help. Our providers love working with the students and are experienced in health issues specific to this age group. Even if your student waives out of UC SHIP insurance, he/she is still eligible to use SHS for their basic health care. Some charges are incurred for specific services without UC SHIP, but these charges are modest. Read more about Cost of Services here.
If your student is under 18 years of age, a parent or legal guardian must sign a "Consent for Medical Treatment" form before the student can be seen at Student Health. You can download the Consent for Medical Treatment ​form (PDF)​ sign ​it, and fax it to our Medical Records Department at (858) 534-7545.
Personal Healthcare Providers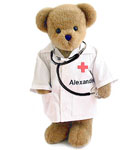 Student Health Services offers a personal Primary Care Provider model of service. Choose a provider and make an appointment.

We strive to better understand the needs of our students and to provide the best possible care. Not only does this improve the continuity of care, but other preventive health and well-being issues can be better addressed.
Specialized Services
The health of the individual can affect the health of the campus community. UCSD is committed to protecting the health and well-being of all our students. In order to protect the campus from communicable diseases, screenings are part of the admission process for all new and returning students.
All students are required to complete the online TB Screening Questionnaire (read about Immunization Requirements here).
If the TB Screening Questionnaire shows the student is positive for TB risk, he/she will need to have testing done and submit the TB Assessment form by the deadline. More information about TB requirements here.
Please note: the student will not be able to register for classes until he/she has fulfilled this requirement.

Undergraduate and graduate students at UC San Diego can receive coverage through the UC system-wide insurance plan. The benefit structure is tremendous - all primary care visits, routine immunizations and lab tests at Student Health are completely covered by the plan. This means that your student will have no out-of-pocket costs for appointments, labwork or routine immunizations obtained at Student Health Services.
Compare that to the cost for a visit with a doctor or nurse practitioner, labs and immunizations for a student without UC SHIP which can easily exceed $100. This plan also provides up to 90% coverage for students who are referred to UCSD Medical Center specialists and facilities with no annual deductible. Co-pays and coinsurance do apply.
Students who waive out of UC SHIP can reduce the cost of using SHS by purchasing RAFT. RAFT gives waived students the convenience of care on-campus at SHS throughout the academic quarters (summer excluded) for a very reasonable cost. RAFT provides scheduled visits, in-house laboratory services and x-ray services at no additional cost when rendered at UCSD SHS.
If you plan to waive out of SHIP, please take a moment to read about transferring your insurance coverage to San Diego.
Quarterly premiums and other information is listed on our Insurance section. Remember that your student will be automatically enrolled in UC SHIP unless they waive out. There is a waiver deadline each quarter- note the dates. For more information about plan benefits, fees and the waiver procedure, please visit the SHS Insurance Page.
The University of California is committed to protecting the health and well-being of our students. Therefore, all of the UC campuses are implementing procedures to ensure that students are educated about and receive vaccinations to prevent potentially serious and contagious diseases.
All incoming students are required to review the UC Immunization Recommendations.
Meningitis: The CDC recently updated recommendations to include a booster shot to protect from infection. While meningococcal meningitis is rare, it is very serious and can be fatal. We strongly recommend that your student be immunized. If your student was vaccinated once before age 16, and they are currently 21 or younger, the recommendation is to receive a booster. For more information, visit the CDC Web site.

Pertussis: There has been a lot of information in the news regarding the pertussis outbreak that has affected California, and San Diego in particular. We strongly recommend that your student receive the Tdap vaccine. This vaccine is available in our Nurses Clinic. See chart for fees.​
What Student Health Services is doing
Student Health Services strongly supports a risk reduction philosophy and the implementation of policies and programs that attempt to curb alcohol and other drug (ATOD) ​use and its associated negative consequences.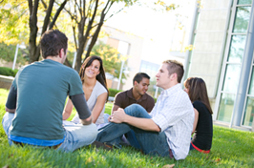 Prevention
The comprehensive prevention approach that UCSD implements follows the Public Health Model of prevention by looking at combined strategies aimed at changing the physical, social, legal, and economic environments on campus and in surrounding communities. This environmental management approach recognizes that student behavior is influenced at multiple levels: personal, peer, institutional, community and public policy.
AOD Activities include:
Recruitment and training of peers
Training RAs and HAs
Curriculum development
ATOD surveys
Policy review and implementation
Workshops
Tabling at all Bear Gardens
Tabling at all major Health and Safety events
If you have questions or concerns, e-mail us or call a Health Educator at (858) 822-1015.
As a leader in health care and environmental practices, the University recognizes its responsibility to exercise leadership through the creation of a smoke and tobacco-free environment for all students, employees and visitors at all University of California campuses, medical centers and facilities.
Student Health Services can help students who are smokers and want to quit. We offer individual counseling appointments, cessation workshops, and we provide smoking cessation aids. Students can call (858) 822-5926 to schedule an appointment.
If phone counseling is preferred, students can call the California Smoker's Helpline at (800) NO BUTTS. Read more about UC San Diego's Smoke-Free efforts.