Self Assessment Tools
Cold and Flu
Do you have cold or flu symptoms? Find out how to care for yourself or decide you need to visit Student Health using this Cold/Flu self-assessment.
Nutrition
Nutrition Counseling is available to all UCSD students. If you have a Nutrition Counseling appointment, use this Dietary Assessment form (PDF)​ (see the instructions).
What is Your Ideal Weight? A more accurate way to calculate what is truly a healthy weight range for you.
Mental Health
UCSD students can take this Online Mental Health Screening for depression, anxiety problems, eating disorders, and alcohol problems. It can help you decide if you have a problem and could benefit from talking to a counselor at Psychological and Counseling Services on campus.
Alcohol, Tobacco and Other Drugs
e-CHUG and e-TOKE are brief, on-line surveys that provide detailed assessment of your alcohol and marijuana use as compared to other UCSD students. The surveys are completely anonymous and no personal information is stored.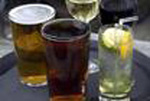 Alcohol Myths
This flash video outlines the most common myths about alcohol. Think you're in control? Think again!
Learn more about Alcohol, Tobacco and Other Drugs